Top Tips For First Time Hair Colour Clients From Fresh Lifestyle Salons in Islington, Blackheath & Fitzrovia
Fed up with your natural hair colour? Want to brighten up your natural blonde hair? Worried about covering those pesky grey hairs? We understand it can be daunting when considering colouring your hair for the first time, which is why we've written this article to answers any concerns you might have about colouring hair for the first time…
Whatever your needs, the hair colour experts at Fresh Lifestyle Salons in West London will offer advice and inspiration, based on their experience and expert knowledge. We use Aveda's Full Spectrum™ Colour exclusively, you can expect rich, vibrant, customised colour to suit your needs; from vivid reds and beautiful blondes, to rich natural-looking brunettes, all with exceptional hair condition, from naturally derived formulas that drench each hair strand in sunflower, castor and jojoba oils.
An Allergy Test Is Essential Before Your First Hair Colour Appointment
Hair colouring is only available to men and women over the age of 16. Before your first hair colouring appointment at Fresh Lifestyle you must come in for a quick skin test at least 48 hours prior to your colour appointment to test for allergies to the colour range we use. There's no need to book for this as it takes seconds, but we will not colour your hair without a record of a skin test. All we do is dab a small amount of colour behind your ear which you can wipe away after 30 minutes. If there has been no reaction within 48 hours, we can go ahead with your hair colour.
The best hair colour salon in West London
Islington
Blackheath
Fitzrovia
Finsbury Park
Marylebone
London
First Time Hair Colour – Which Hair Colour Will Suit Me?
There are multiple reasons why people decide to colour their hair, whether you're bored with your natural shade, want to cover grey hairs or want a complete makeover. We recommend you book in for a complimentary hair colour consultation with a Fresh Lifestyle colour expert first so we can help you find the perfect hair colour for you, depending on your reasons for colouring your hair.
Fashion Hair Shades – Bright Colours & Pastels
Women of all ages – and an increasing number of men – are looking to make a big statement when it comes to their hair colour. If you are new to hair colour and want to turn heads, try a vibrant hair colour. Multi-coloured shades including bright reds, smoky blues, pretty pinks and sunset corals, can be used alone to make a statement or mixed to create a rainbow of colours!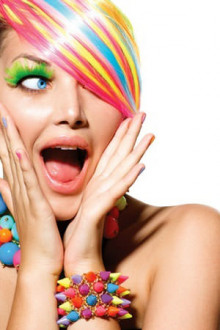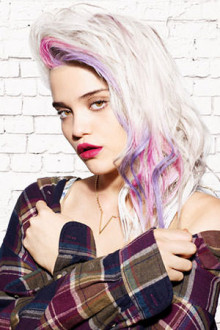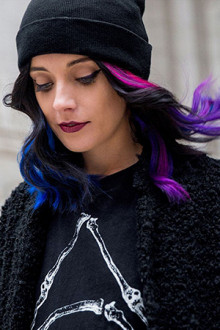 Natural-Looking Hair Colouring – Balayage
If you would rather stick with a more natural-looking hair colour, you should ask your Fresh Lifestyle colour expert for a balayage colouring service. Balayage is a hand-painted technique where colour is painted onto certain sections of the hair. Your roots are "stretched" out, with a brighter colour towards the ends.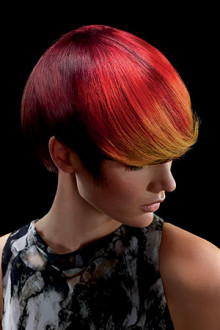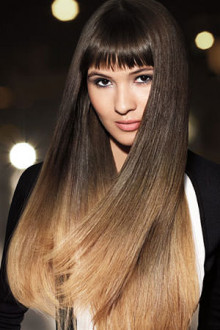 Boost Your Natural Hair Colour & Hide Grey Hair
If you love your natural hair colour, but want it to look richer and healthier or blend any unwanted grey hairs, you could consider highlights or lowlights. With several Aveda Colour Experts in our salon, we have the expertise can find a shade or shades that will really compliment your natural hair colour.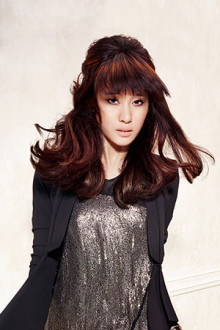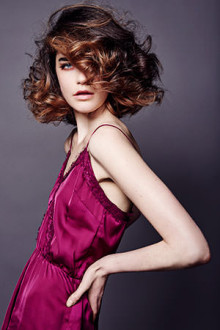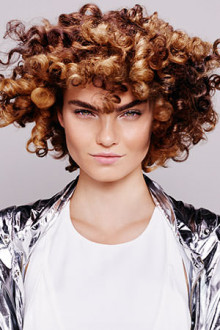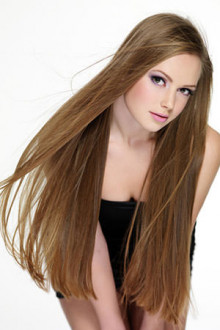 Should I Choose Temporary or Permanent Hair Colour?
Temporary Hair Colour – If you are colouring your hair for the first time, you may find it less scary to start off with a temporary hair dye which will wash out over a few shampoos. Remember, however, that if you are using a temporary hair colour, you can only go a darker colour. If you want your hair to be lighter, you will need to use a semi-permanent or permanent hair colour.
Semi-Permanent Hair Colour – You can achieve longer-lasting colour with a semi-permanent shade, which is ideal if you want to subtly boost your natural hair colour or cover your first grey hairs.
Permanent Hair Colour – Permanent hair dye works by lifting the cuticles along the hair shaft and depositing the colour deeper within each hair strand. Your colour will be permanent and your roots will need re-touching every six to eight weeks.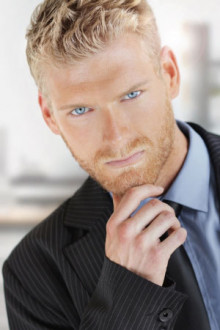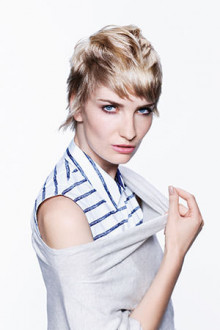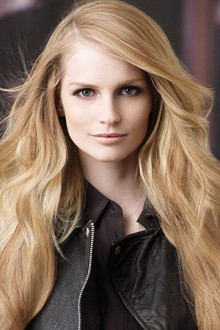 The Best Ways To Care For Your Coloured Hair
Now that you've had your hair coloured for the first time, you'll want to keep it looking vibrant and healthy.
Hair colour care starts in the salon during the dyeing process itself where we can add specialist treatments during the colouring process to protect the bonds of the hair from damage, leaving it looking healthy and holding the colour for longer. We recommend you follow your hair colouring service with an Aveda Botanical Therapy Treatment to lock in moisture and keep your colour looking fresh between salon visits.
If you have lightened your hair, we highly recommend using a silver shampoo which comes in a purple shade to neutralise brassiness and keeping your blonde hair looking bright and glossy. For brunette, red or darker hair colours we can recommend the perfect hair care products for your particular hair colour, type and texture.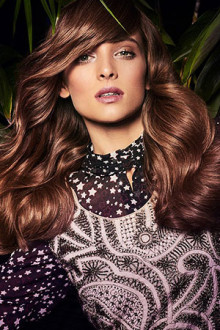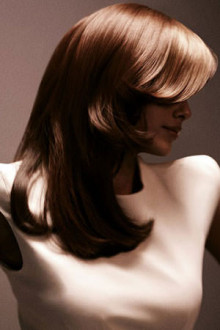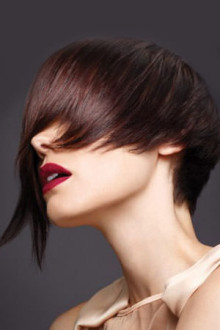 Book Your First Hair Colour Appointment at Fresh Lifestyle Salons in Islington, Blackheath & Fitzrovia
We offer an impressive range of hair colouring techniques and services at our West London Salons. For appointment bookings and availability enquiries please call: 020 7580 8287(Fitzroy) or 020 8318 2666 (Blackheath) or 020 7704 2262/3 (Islington) or click here to book online.
---